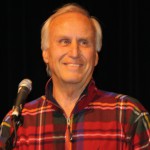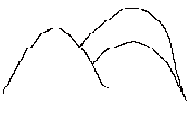 The Boones Creek Bard
Leon Overbay specializes in Southern Humor and Performance Poetry
Living all his life in the Boones creek Community, Leon writes poems and stories about growing up in rural East Tennessee. He sometimes changes the names to protect the guilty. He is very comfortable sharing wisdom and wit to all audiences. He is a founding member of The Jonesborough Storytellers Guild and a charter member of the Barter Storytellers. He is published in the Cowboy Poetry anthology The Last Roundup. He rounds out his repertory with Cowboy Poetry, Appalachian Stories and Southern Humor.
Learning Opportunity
If you're interested in learning the art of interviewing people to capture their story, there is an upcoming class being held at the McKinney Center. "Chronicling Our Veteran's Voices", held on Thursday nights for six weeks starting August 27, will teach interview techniques for one-on-one interviews, as well as story circles, with video and audio equipment. Interview subjects for this course will be veterans from World War II, Korea, and Vietnam. Once interviews are completed, you will be instructed in different ways to share this story, to include writing a narrative, creating a short documentary film, an animation, or an audio sound wall, using audio clips from their stories to create sonic collage of their stories. The finished products will be presented to the public as part of the 2nd annual Jonesborough Film Festival. Written pieces will appear in an in-house literary magazine through the McKinney Center. The class is only $45 and meets at the McKinney Center on Thursdays from 5:30-7:00 beginning August 27 through October 1.
There is also a one-day playwriting course being taught on Saturday, September 5 from 10:00am-4:00 pm. Whether you've never written anything before or you're experienced in another kind of writing, this class will have students learning to write plays by writing plays. The course offers guidance in the basics of character development, conflict, structure, setting, dialogue, and formatting. The goal is to have each student, by the end of the course, to write a ten minute play, which will be published in an in-house literary magazine through the McKinney Center. Each play will also have a staged reading at the McKinney Center that evening. The class is $40 and includes the Literary Magazine with the plays.


Jules Corriere
Outreach Program Director
McKinney Center at Booker T. Washington School
103 Franklin Avenue
Jonesborough TN 37659
423.794.6320

Billy (Bubba) Crawford, co-owner of Bubba's Book Swap wants to work with local authors to increase visibility for their books and his shop. He has a display of local authors' books at the front of his store. In addition Billy has offered to talk about becoming a point of sale for local authors so their books may be ordered and shipped through his e-commerce account, minus a percentage for his expenses. Email Billy Crawford, or call and talk to him. Billy has been a great friend to regional writers.