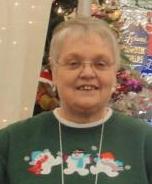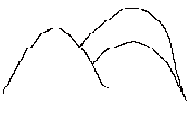 Linda Hoagland
Speaker for the October meeting of Lost State Writers Guild will be Linda Hoagland. Linda is current president of the Appalachian Authors Guild and the author of many books in several genres. She has won many contest prizes for her numerous short stories. Linda may be found almost any day of the week at a venue in Virginia, West Virginia or Tennessee signing and selling her books, as well as the beautiful angel afghans she knits.
Most of Linda's books are mystery/fiction, though some are biographies of exceptional people she has known. The books are available through Amazon, the publishers and from Linda.

Billy (Bubba) Crawford, co-owner of Bubba's Book Swap wants to work with local authors to increase visibility for their books and his shop. He has a display of local authors' books at the front of his store. In addition Billy has offered to talk about becoming a point of sale for local authors so their books may be ordered and shipped through his e-commerce account, minus a percentage for his expenses. Email Billy Crawford, or call and talk to him. Billy has been a great friend to regional writers.